What do international customers look for from YOUR store when shopping online? The internet has made shopping truly global, enabling retailers to market and sell products to customers worldwide.
Shipping ranks HIGH among the things that customers check out before purchasing from overseas retailers. In fact, according to UPS, over 60% of online customers choose a retailer based on their delivery options. (Customers definitely choose more carefully than Michael Scott chose a health care plan for the Scranton Dunder Mifflin office).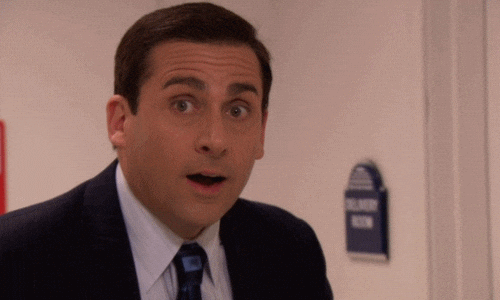 Customers are looking for a few things when it comes to shipping policies: speed, value, tracking, and communication. 
Speed
We're all familiar with the Amazon effect – we order a product and it's on our doorstep in 2 days or less. But in reality, small businesses just don't have the capacity to ship that quickly. And when they do, it's VERY expensive, especially when it comes to international shipping. Sell jewelry overseas on your own website? Your customers will want an express option. Selling Bridgerton themed t-shirts on Shopify or Etsy? Your customers may want an economy or postal option. All eCommerce platforms give you the option to choose the carriers you want – however, their pricing is usually based on volume.
The correct shipping partner can offer you a deeper discount on the shipping rates than you can often get alone. In fact, most services make it easy for you to offer both express and economy levels, giving your customers the option to choose.
Value
The price or value of your shipping options are a big deal when it comes to online shopping. Do you offer free shipping? If you want to continue to offer free shipping on international orders, pricing is something you definitely will need to consider. While overseas customers are used to paying taxes and duties on items from other countries, many will look for retailers and brands that offer an all-in-one price that includes duties, taxes, and shipping costs to make it easier for them.
Due to recent changes in tax regulations in Europe, many eCommerce platforms have started offering ways for you to calculate the duties and taxes of products and offer an all-in-one price for your items. If you ship overseas frequently, it would be a great value-add for your business to check out some of them.
Tracking
An easy way to inform your customers about shipping policies is to let them know the estimated arrival dates of their packages, and let them know where they can track their package. Oftentimes, knowing how to track a package will alleviate a lot of the customer's anxiety about buying from you, especially if you ship with a carrier with a good reputation for delivery.
One of the issues with using the postal system, especially for online orders is the lack of tracking available for the packages. This is why many eCommerce businesses use major carriers like DHL for their international shipping. Their expertise gives you the ability to track a package from door to door, including tracking returns if necessary.
Communication
Completely clear pricing and shipping policies make the value of your products go up in the eyes of your customers. Don't forget to include detailed information on your return policies. Make sure to outline if you offer free return labels to customers that meet your criteria for returns. According to ReadyCloud, over 60% of consumers take the time to review a company's return policy before making a buying decision. The clearer you are about these policies, the better! Don't assume your customer knows ANYTHING about your policies – spell them out!
Inevitably, something will go wrong in your international shipping process. The key to using these moments as an opportunity to keep customers as hooked as Lady Whistledown is all about communication. Great communication will win out over not so smooth shipping any day. Be open and upfront if there is a hold or an issue with your orders' shipping. Make sure you have a clear process in place to keep your customer up to date on everything!
What do international customers look for from your store when shopping online? Great products and the speed, value, and tracking of your international shipping service and communication.
———
Today is the best day to start shipping all over the world. eGlobalusa makes international eCommerce shipping as easy as Click, Print, Send Anywhere.
Director of Marketing & Media
Kristin loves coffee and reading, in that order! She drinks the coffee and makes the things for eGlobalUSA.